Buyer Returns and Feedback
By default, all LeadByte accounts come with a buyer portal. If you allocate leads to a buyer you can grant permission for them to be able to login to provide feedback against a lead and/Or return leads.
Buyer portal permissions needed
You will need to give your buyer access to return/provide feedback against a lead. This is done by editing the buyer permissions (campaigns > buyers > edit)



How to return lead(s) / provide feedback using the lead screen
Firstly select a lead(s) and with selected you can select Return OR Provide Feedback. when you do this a light box will open with options to select the reason for the return. When providing feedback you can select the reason OR provide custom feedback.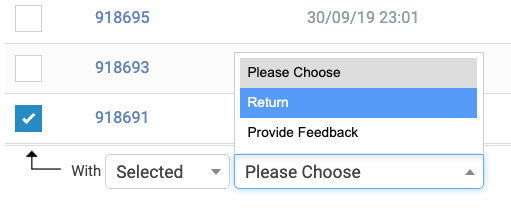 Returning Leads
The buyer would then choose the return reason for the leads chosen. We provide you with a default list, which you can manage from Campaign > Settings > Lists.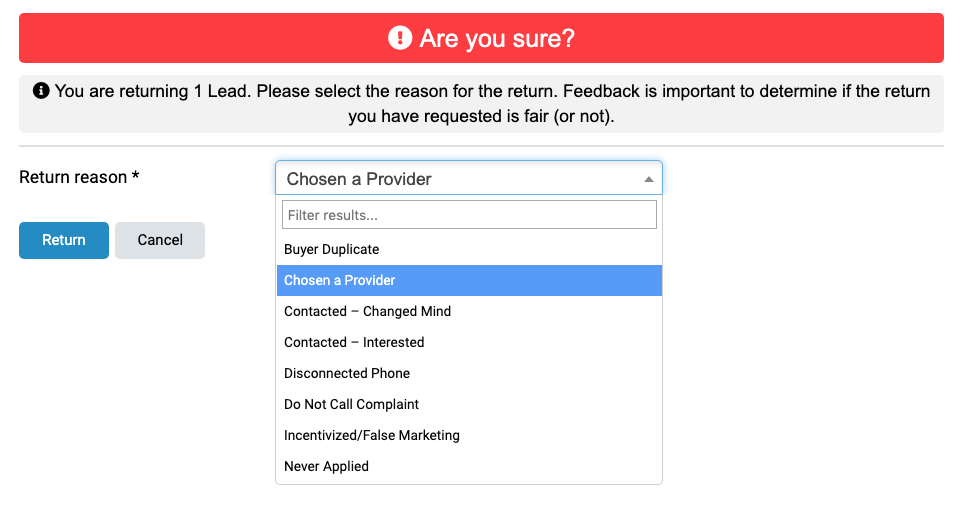 Providing Feedback
The owner of the LeadByte account can create default values but the buyer can select the custom option from the dropdown list.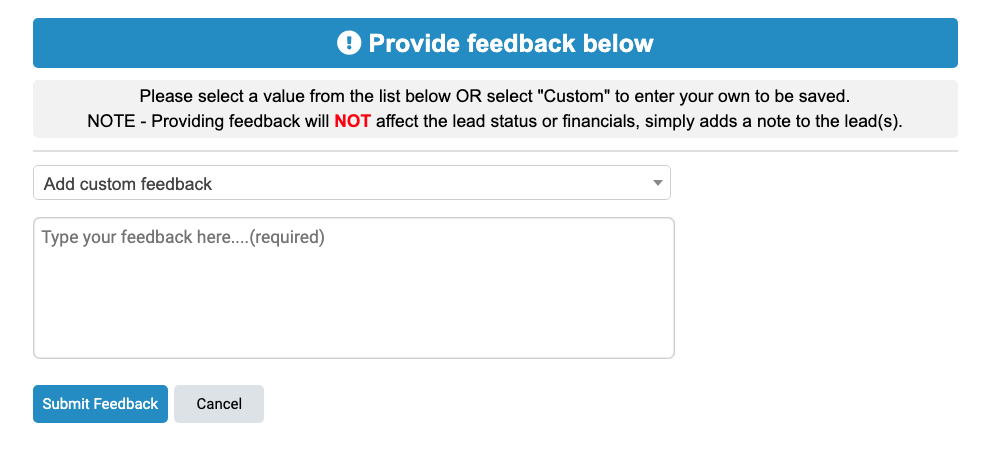 How to return lead(s) / provide feedback using the import function

Head to the import tab and upload your file into the system. Once this has uploaded you will be met with the below screen:

The radio buttons shown above will allow your buyer to import their returns OR append feedback.
Follow the next steps through and instruct LeadByte which column has the "matching field" and which has the "return reason" or "feedback":

Default Values
As the LeadByte account owner, you can edit the list that we provide by default under Campaigns > Settings > Lists.