Connecting ContactForm7 Forms to LeadByte
In this article we shall outline what you need to do to post form registration data from Contact Form 7 (CF7) into LeadByte. In order to do this successfully you will need the following:

1. Contact Form 7
2. Plugin Forms: 3rd-Party Integration or equivalent

We shall assume that you know how to use CF7 and that you have installed the plug-in above or equivalent. Based on the this plug-in you simply need to:

1. Enter in your LeadByte campaign POST URL (basic integration guide here)
2. Select your CF7 form
3. Map your CF7 fields to LeadByte fields (3rd-Party-Field)

Below is an image of the 3rd-Party Integration that many LeadByte clients use. If yours looks different to this, let us know and we will happily review what you have and whether it is compatible.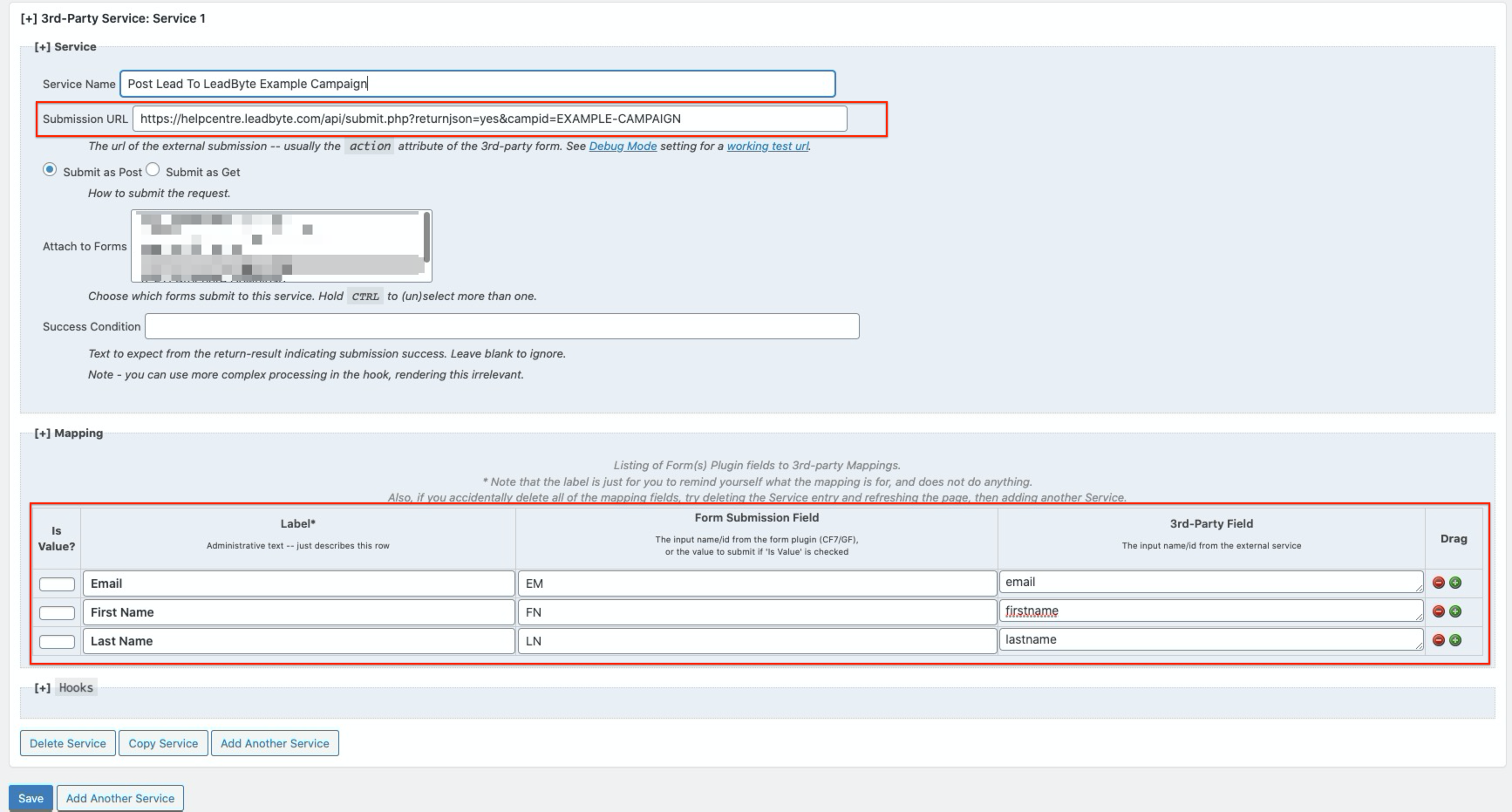 Q&A

Can you recommend any other CF7 API integration plugins?
We encourage you to do your own research, but we have seen this option (we have not tested it).