Campaign Alerts
With this article we aim to educate you on campaign alerts to include:

- Why you should use campaign alerts
- How to set up an alert
- Alerts methods
- Example use cases

Why use campaign alerts

Campaign Alerts are great if you want to be alerted about specific activity against your campaigns. For example, you may want to know if you have not received a lead into your campaign in the last 60 minutes or if you have delivered 80% of your Buyers cap. Alerts are a great feature to notify you about a possible problem.

By default, your account will not have any active alerts so you will need to configure them yourself however it is all very simply. Below is a video showing you how 😉

How to set up an alert

Alerts can be found under Campaigns > Alerts. When creating an alert you need to think about the following:

- What type of alert i.e. No leads received in time period
- The frequency of being alerted (every hour or once every 24 hours)
- The email address(s) you want to send the alert to
- If you want to customise the email content that is sent (good reason to do this)
- If you want the alert to be sent as a webhook
- The schedule for monitoring i.e. Monday-Friday, specific hours of every day


Here is an example of setting up an alert to be notified if no leads have been received in the last 2 hours excluding monitoring on a Saturday and Sunday.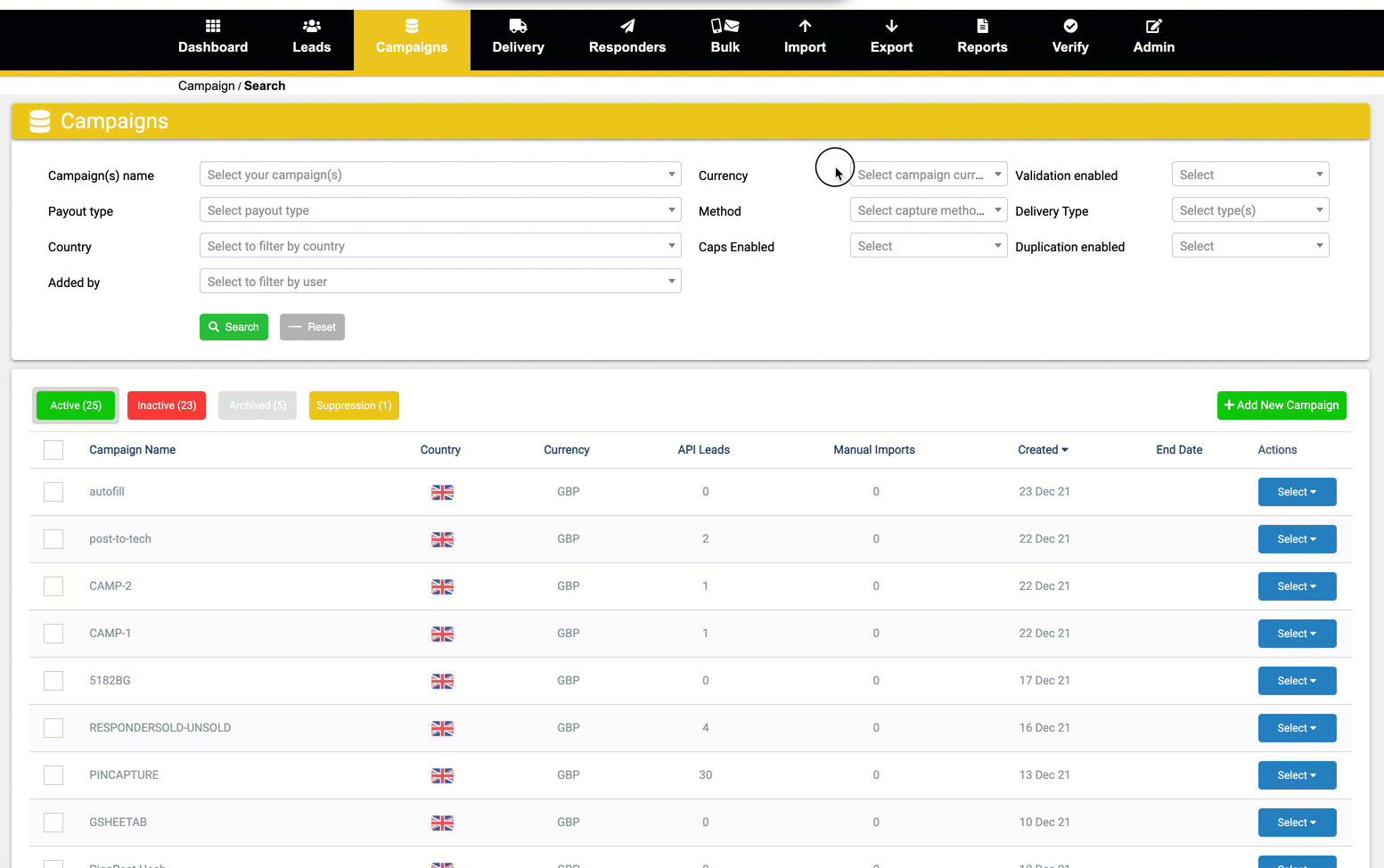 Alert methods

Email
You must always enter an email address to receive an alert. You can add multiple email addresses to receive an alert, which we advise if you have multiple users that can take action.

WebHook
To use this feature you will need to setup a user Webhook first! In doing so, you can then link the webhook to the alert. In the recording below, it shows how to create a user webhook and then link the alert to the webhook.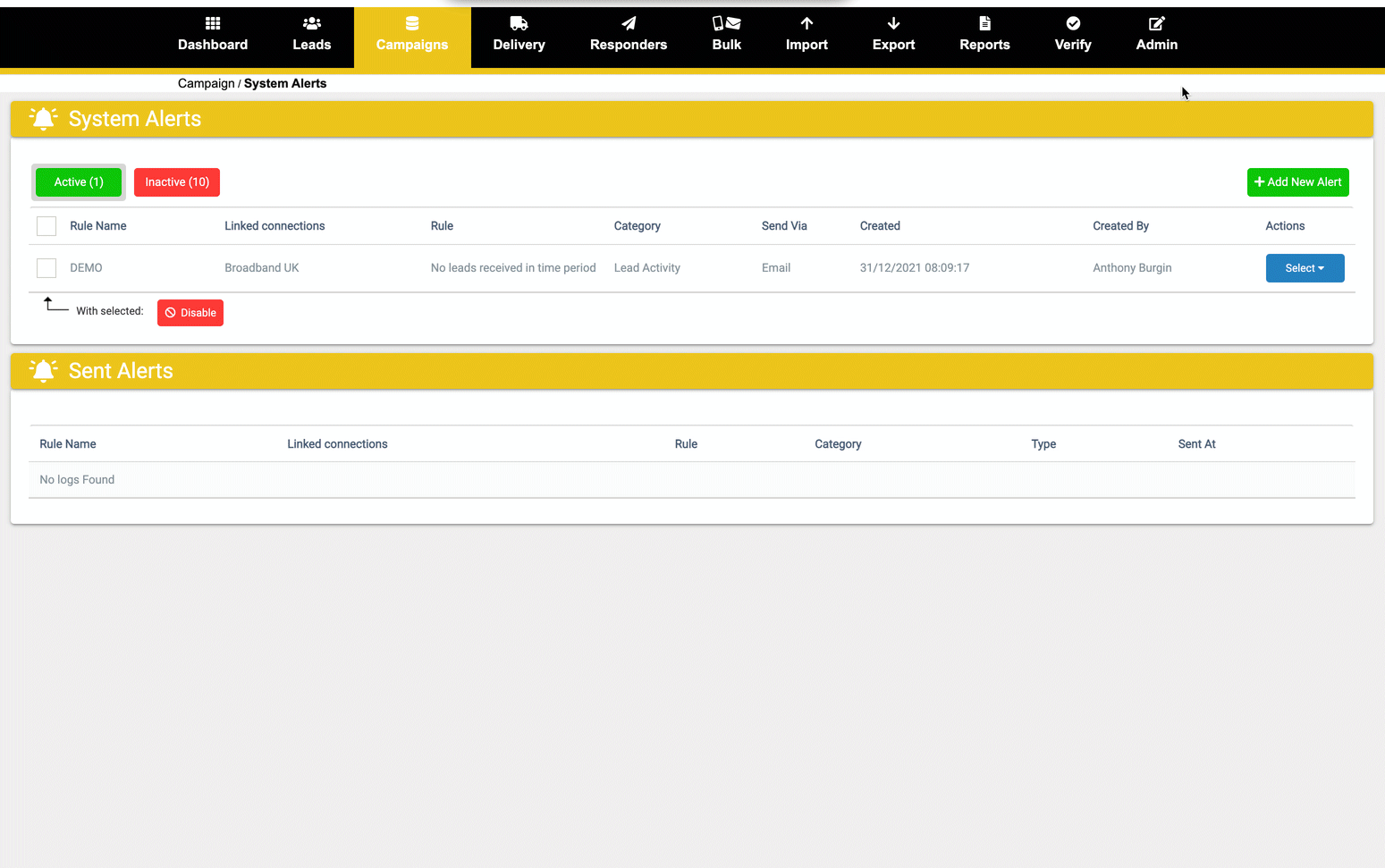 Custom Content

The email content that is sent can be changed by using the custom output email option. Placeholder tags are used to populate the email with campaign / alert specific data.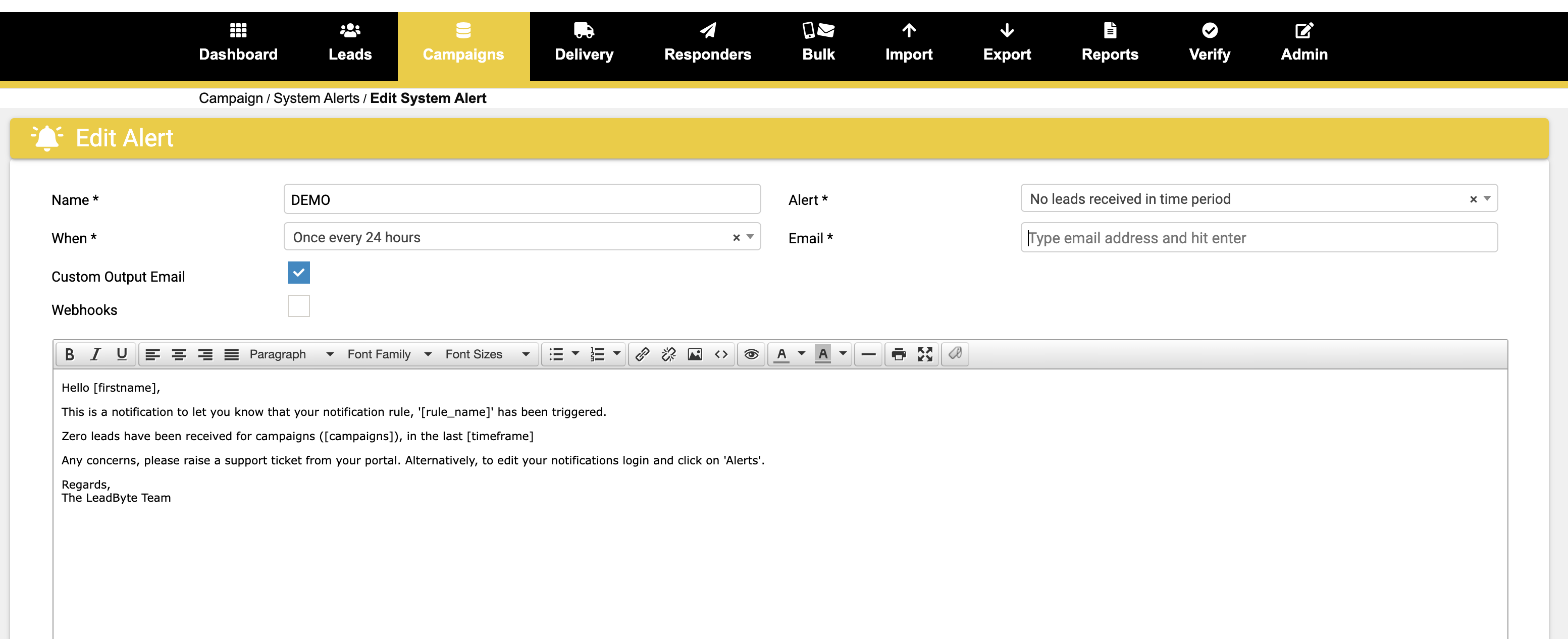 Examples of campaign alerts:

Send me an alert IF...
I have not received any leads in the last 30 minutes
My leads are being Unsold consecutively to my Buyers
I have delivered 80% of my budget to my Buyer
My export schedule has failed
I have not recorded SMS clicks in the last 60 minutes on my responders
As always, if you have any questions please don't hesitate to raise a support ticket!