Alerts
We have created various alerts that enable you to keep on top on your lead, responder and webhook activity. For example, you may wish to receive a notification if you haven't received a lead in the last 30 minutes or whether your lead buyer has rejected 10 leads consecutively, notifying you of any potential issues without needing to monitor the system actively.
You can find this feature under the Campaigns tab > Alerts:
How to Create an Alert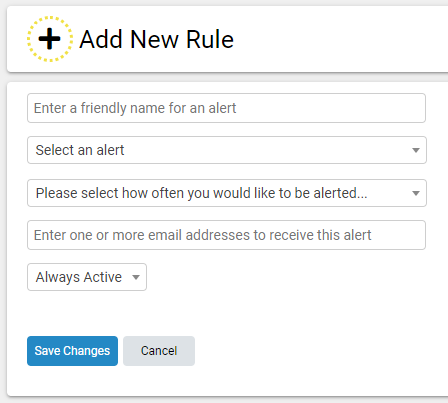 Step 1
Give your Alert a name

Step 2
Select an Alert.
Step 3
Select how often you would like to be alerted.

Step 4
Enter the email address you would like the alerts to be sent to.

Step 5
Select a time frame you want the alerts to be active (if applicable).

Step 6
Set your time frame and campaign for the alert

As always, if you have any questions please don't hesitate to raise a support ticket!