Manually assign a lead to a buyer/delivery
You may need to manually assign a lead to a buyer/delivery without triggering an automation in LeadByte such as a delivery, responder etc. This is now possible.

How to access
Head over to your leads screen > tick the lead you want to assign to a buyer/delivery > scroll to the bottom of the screen > with selected > Assign buyer.

You will be presented with the following modal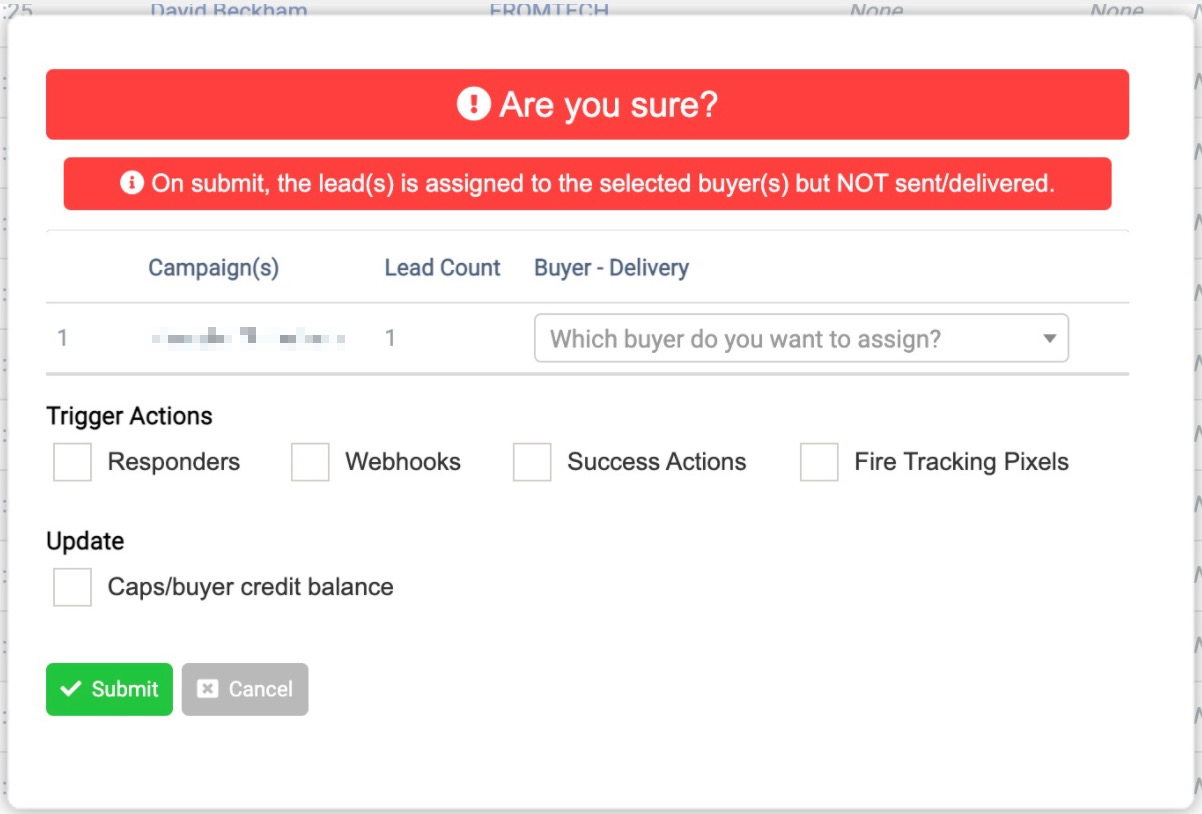 How to use
Simply select the buyer/delivery you want to assign to the selected lead and tick the actions you want to trigger the hit submit.
By default, no actions are selected.

FAQ
Can I select multiple leads to be assigned?
No. You can only assign one lead at a time.

Will the revenue against the delivery be auto-assigned?
Yes.

How do I identify leads that have been manually assigned?
Select the ID of a lead and select Buyers or Deliveries. You will see the status as "Assigned".