Adding Buyer Credit
Adding credit to a Buyer enables you to link the available balance to one or more deliveries, which can then be used to determine whether you send a lead to the Buyer or not. No credit, no leads!

Adding Credit
You can add a credit to a Buyer under Campaigns > Buyers > EDIT Buyer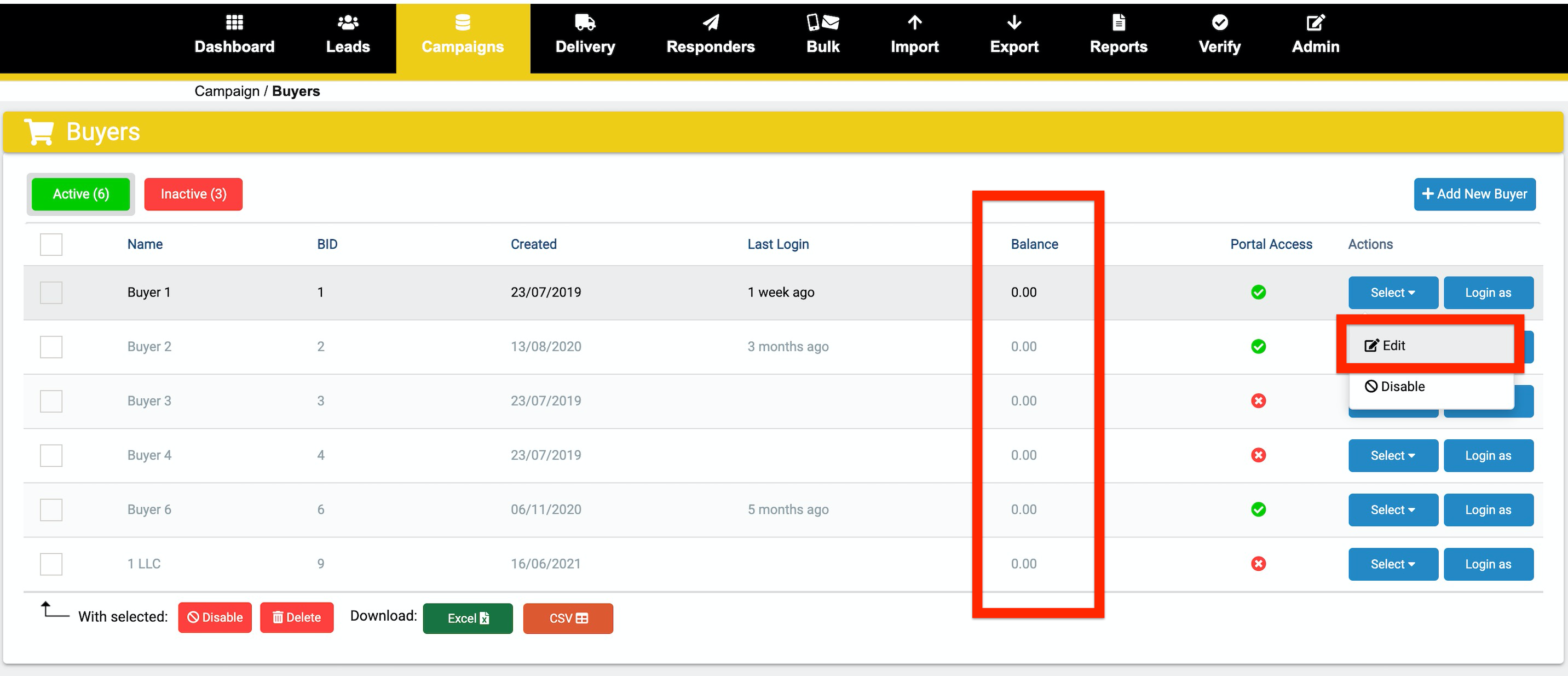 Once you are in the EDIT screen, you can add the credit item at the bottom of the screen. This balance with then show on the Buyer screen.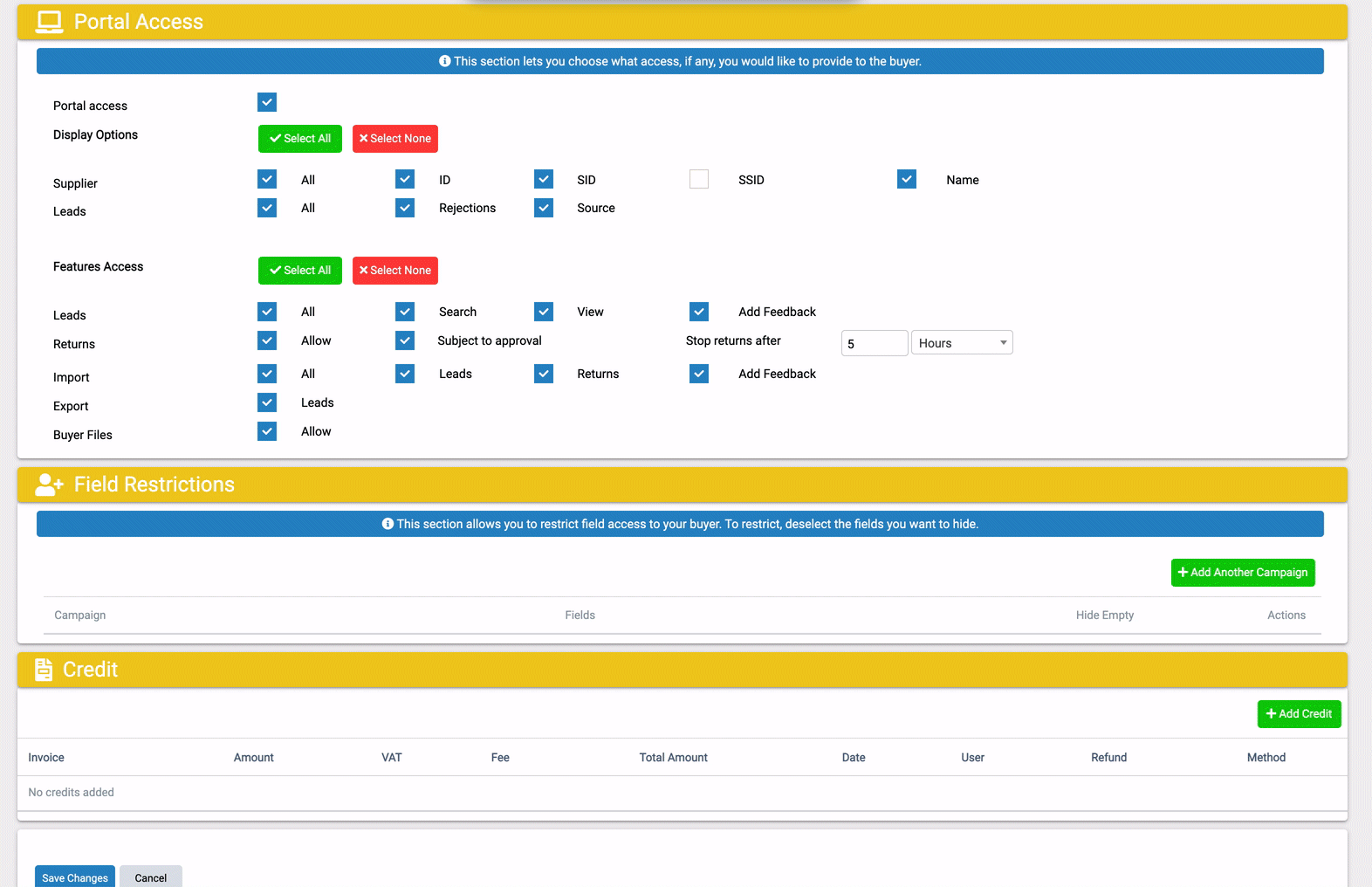 Using the Credit against a Delivery (Buyer Contract)

Under the Buyer & Financials section you can select the "Use Buyer Credit" option to use the Buyers balance on file.





Things to note when "Use Buyer Credit" is being used against a delivery

> When a lead is sold, a debit occurs against the balance
> When a lead is returned, a credit occurs against the balance
> When a lead is sold and subsequently deleted, there is no change to the balance
> When the balance is Zero, no leads will be delivered