Connecting Typeform to LeadByte
In order to get your completed form data into LeadByte your first step will be to watch the below video from Typeform as this shows you where in Typeform you'll need to add your LeadByte posting URL:
https://help.typeform.com/hc/en-us/articles/360029257112-Redirect-on-completion
In order to get your LeadByte posting URL you'll need to generate an integration guide. Instructions on how to do this can be found here - Step 5 - Generating an integration guide - 🎥
The actual posting URL is highlighted in the below screenshot: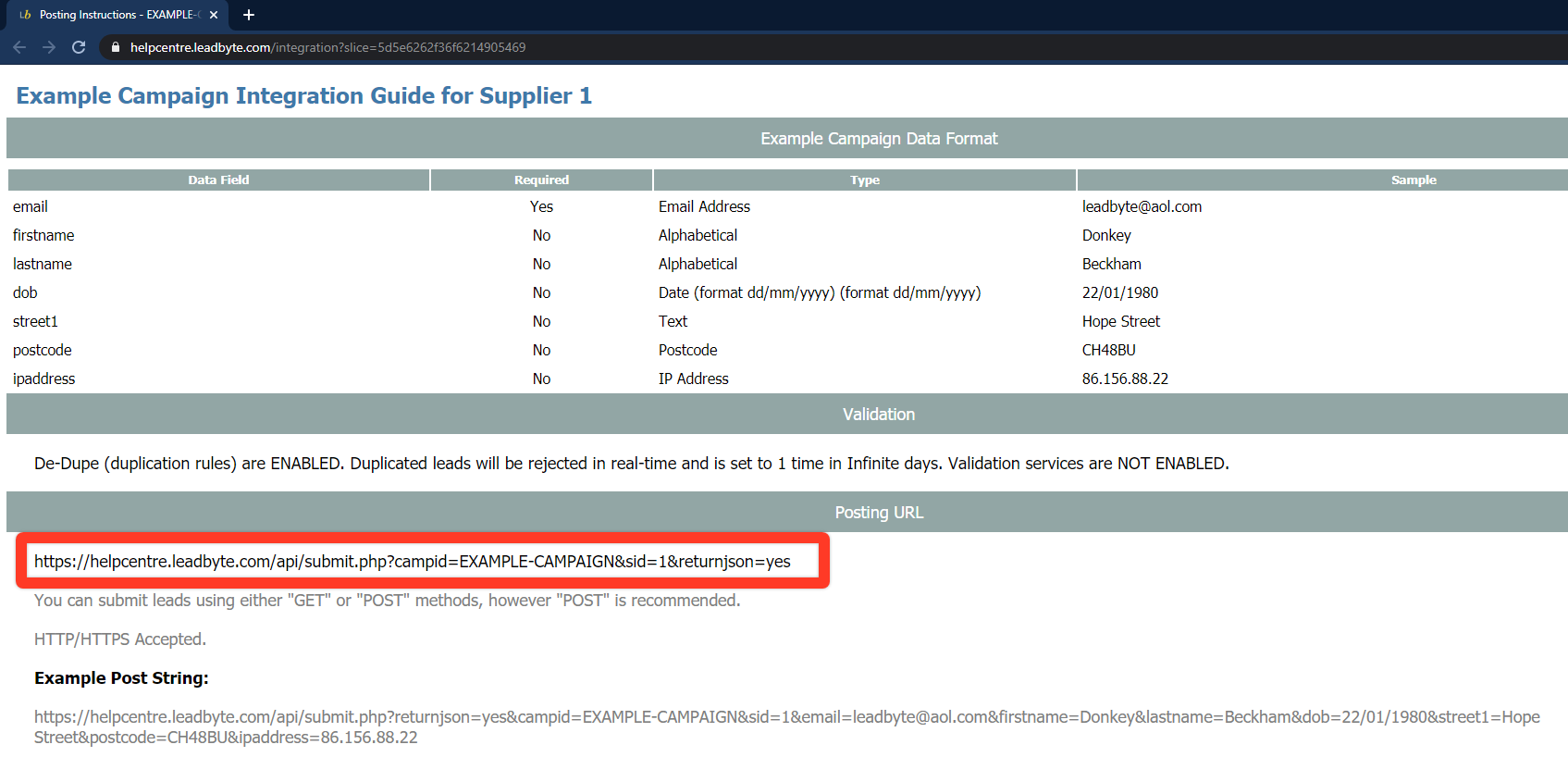 Now we have the posting URL populated it's time to add your form fields into the POST to LeadByte. This is done by clicking the + sign next to your newly added URL:

Make sure you add the fields in the below format:
&leadbyte_field_name_goes_here=typeform_field_goes_here
You'd get the LeadByte field name from your integration guide, and your typeform field by clicking the + shown above!
Once all this is done make sure to send a test to confirm your work is successful.
Don't hesitate to raise a support ticket if you encounter any issues.