Accessing your SMS logs
To access a log of all messages sent you to need to head over to Responder or Bulk and select SMS logs.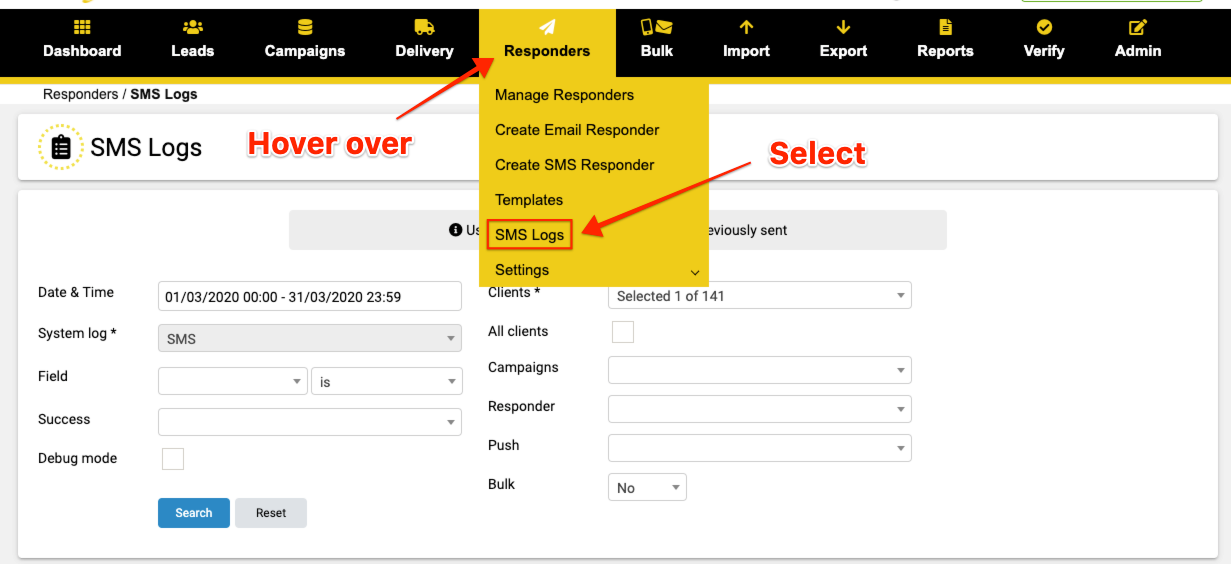 Accessing the logs will allow you to search for messages using:
Time and Date
Campaign
Responder
Push
Lead ID | Phone number | Email address
Success | Failed delivery
Below you can see an example of an SMS message that was sent. The example gives you a breakdown of information linked to the given send such as message body, URL, time sent and more.

The above information can be useful when dealing with customer or internal queries.