Where to find Buyer or 3rd party rejections
You will likely come across leads being rejected by your buyer/3rd party system when sending lead OUT of Leadbyte. To find out why, head over to one of the below sections:
Lead Screen - Check the response for an individual lead at a glance.
Leads > Click on the lead ID in question > Deliveries > Delivery Data.
You will be shown the original response from the buyer/system plus the error.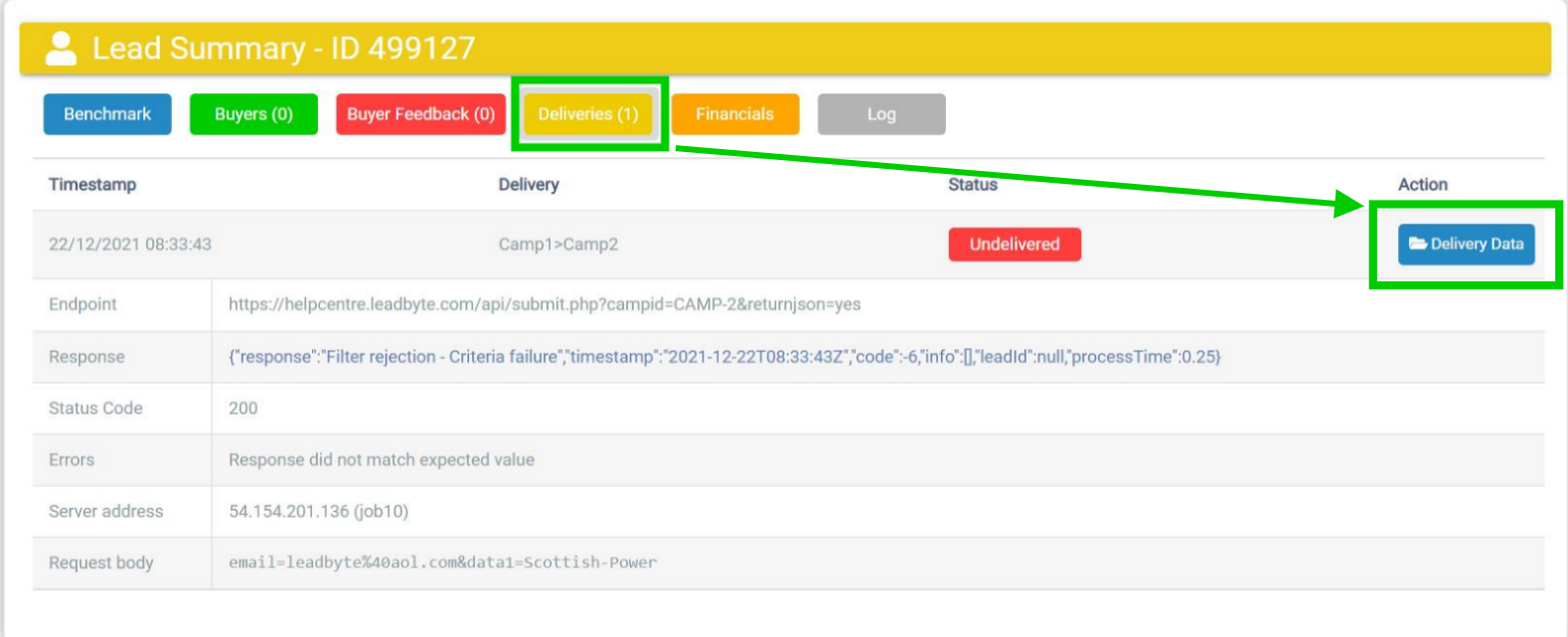 The below reports should also help you.
- Buyer Summary Report
- Delivery Response Report