Connecting to Google Sheets
The first thing you need to do is to make sure you have access to Google Sheets pre-configured remote system. If you dont please raise a support ticket and one of the team will be able to provide you access.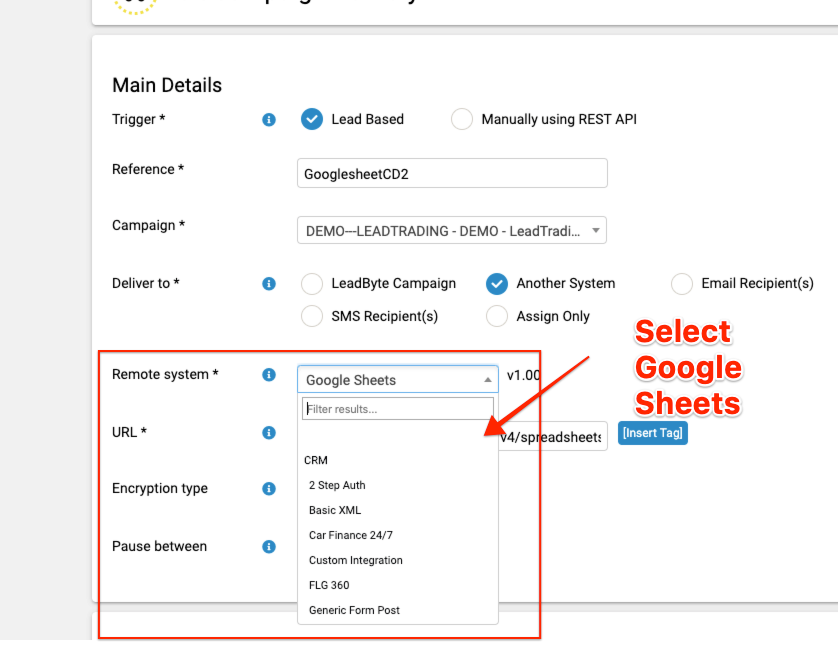 Once the remote system has been selected the URL will populate with the endpoint required plus an additional authorisation section.
In this section, you need to authorise and link your Google account.
To get started click G- Authorise access

Next, choose the account you want to link with LeadByte. This would be the Google account which has the GSheet you want to link under it: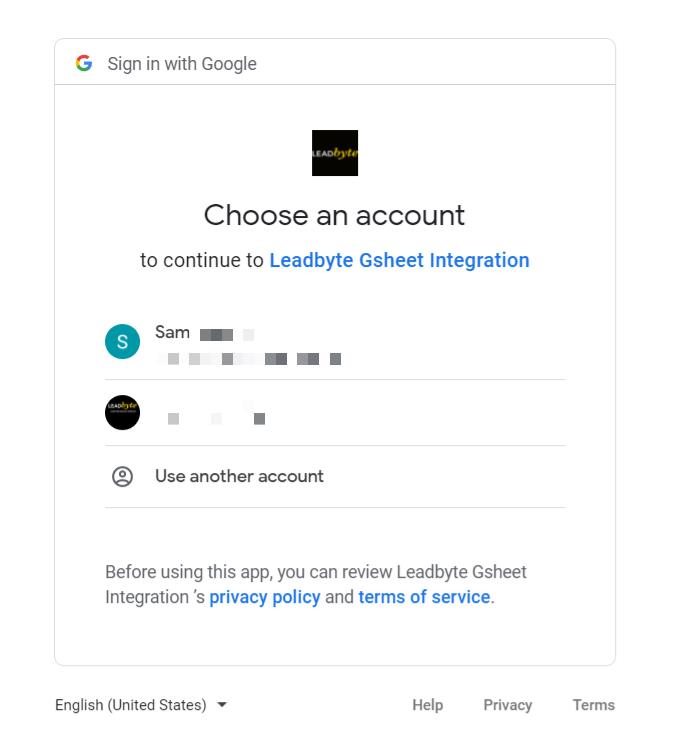 Next, allow the LeadByte app access to your Google account: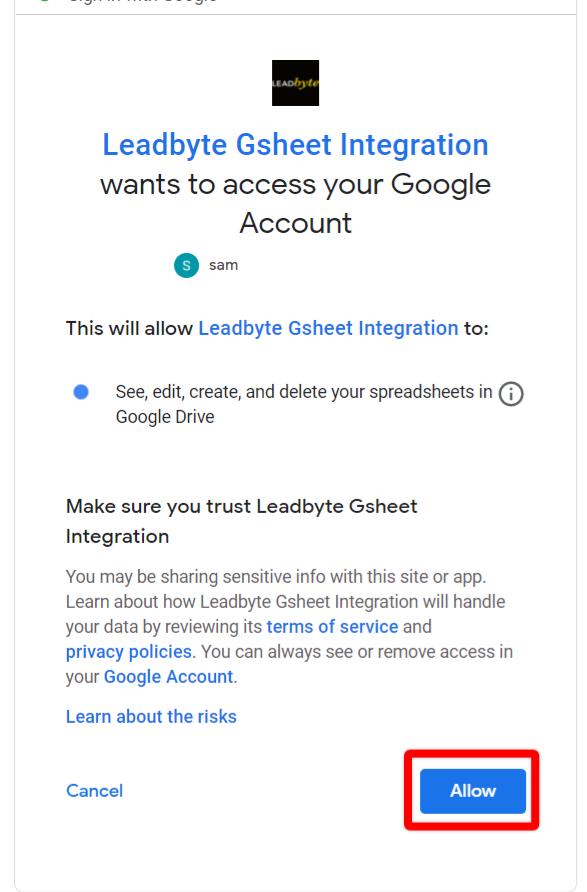 You will be provided with the credentials needed to link your account. Copy the required information over to your LeadByte delivery:

Finally, you need to identify which sheet you want to send the lead too. This can be found in the URL of your Google sheet in-between /d/ & /edit:

You are good to go!
NOTE - Once you have selected your fields for delivery and pushed a lead you can not update the existing integration with additional fields. A new connection will need to be made. This also applies to updating field labels.