Buyer Files
If you need to pass a file of data to a Buyer outside of your regular lead deliveries/export schedules Buyer files is a great way of passing this informatiuon to your Buyer quickly and securely.
This product is available on Pro and above packages, if you need access to this please reach out to your account manager or raise a support ticket.
If you have access to this function, it can be found under the Import tab: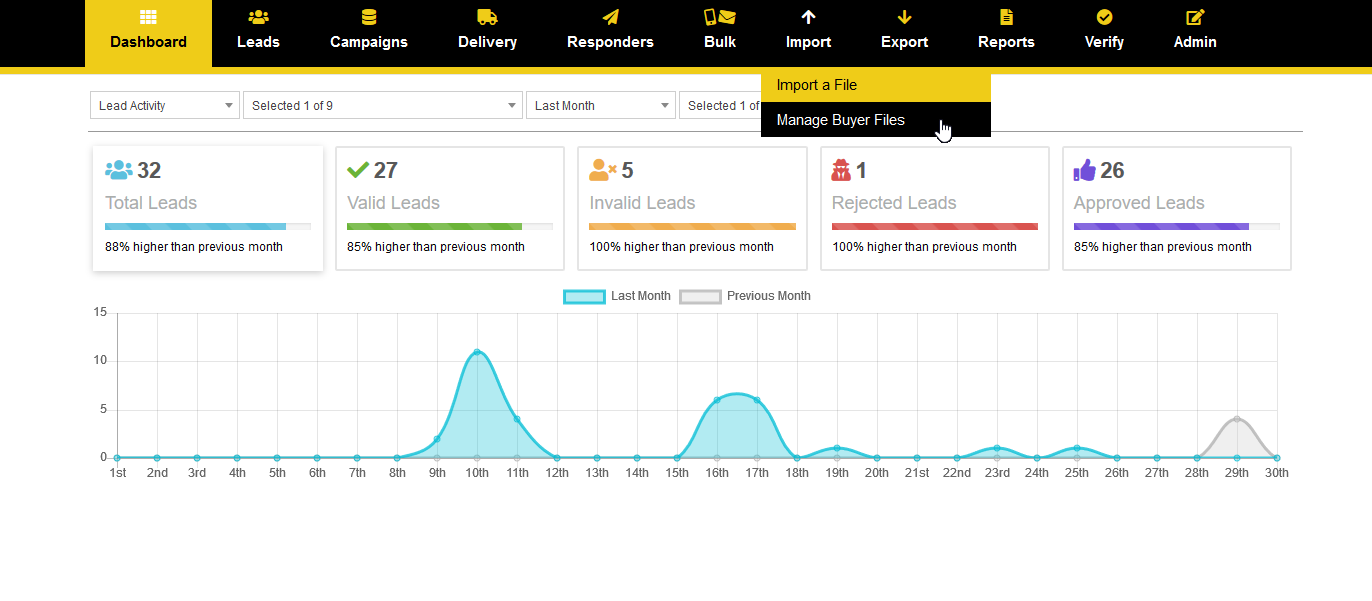 Select your file (make sure you use a permitted format), choose your buyer and select "Start Import"

Clicking "Notify Buyer" will send them an email letting them know they need to log into the buyer portal to retreive the file.
Your Buyer will need access to the Buyer Portal and the below permission to access the uploaded file: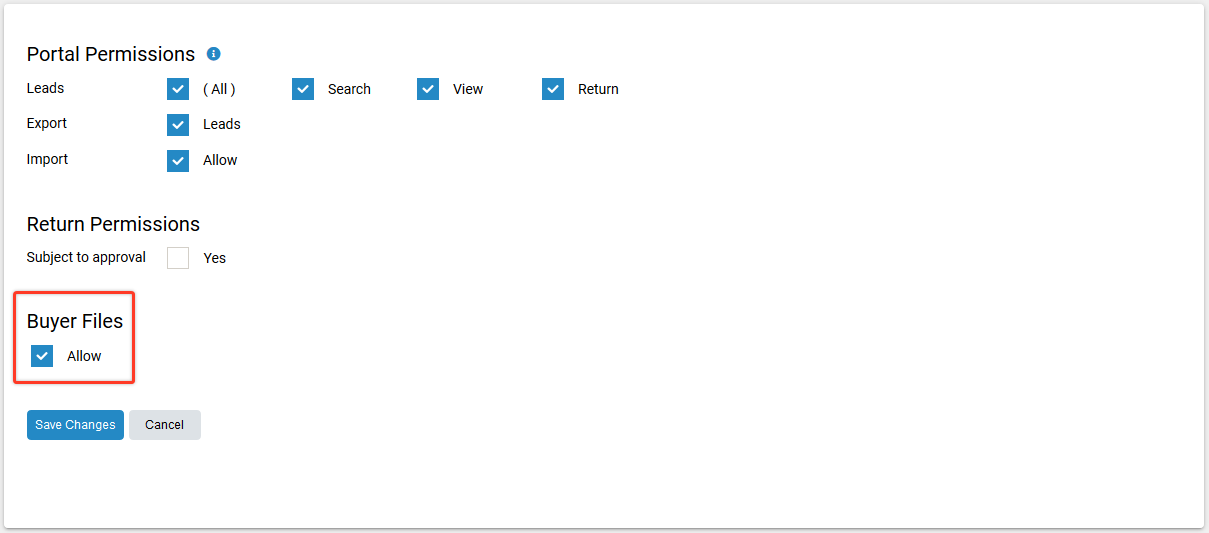 Then it's simply a case of your Buyer logging in and downloading the file: