Translating Values - Receive as x post out as y
How to translate values in Export Schedules
When you are taking in large amounts of data from multiple sources and distributing to many buyers, it is important that you can cater to every format.
Translating values on the output in LeadByte is simple, and can be found in the deliveries tab and the export schedules tab.
Below is a step by step guide on how you can go about translating values in LeadByte.
Step 1 - In LeadByte, click on Delivery > Manage File Schedules > Create New Schedule or edit an existing Schedule
Step 2 - Once you've set the fields you wish to translate, select options on the right side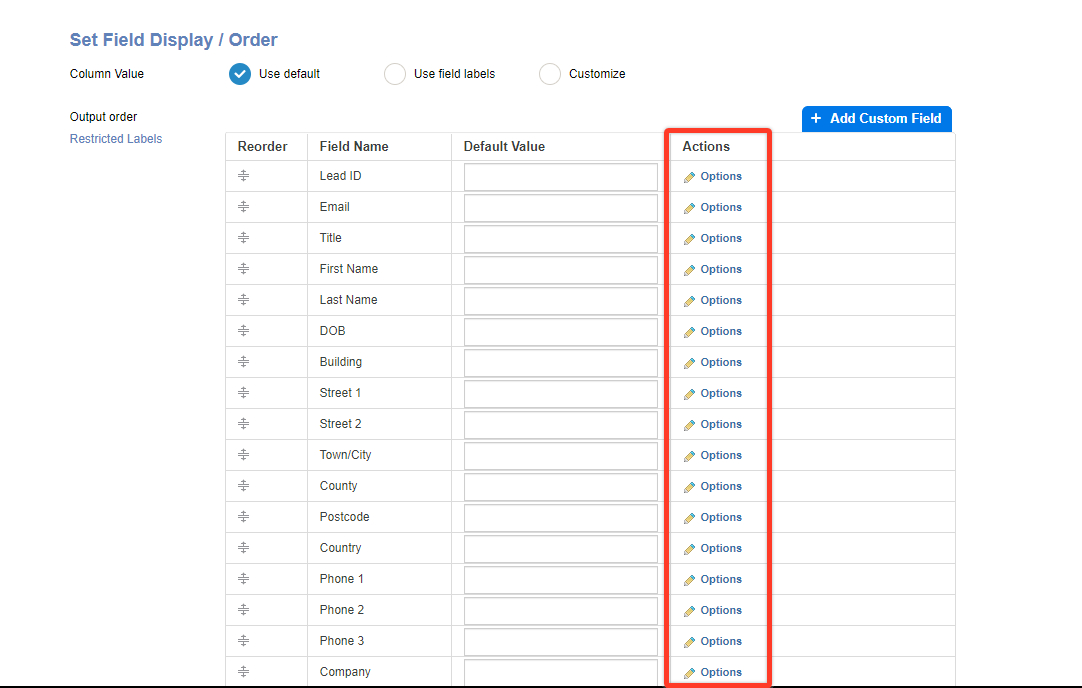 These fields can then be translated to whatever values your spreadsheet needs them to be.
For example, let's say our system has Gender "Male" or "Female" as a value, and your client wants the value as only "M" or "F". You can then translate every "Male" or "Female" field to be exported as "M" or "F" by using the below rules. You can also use the conversion field to Auto capitalise.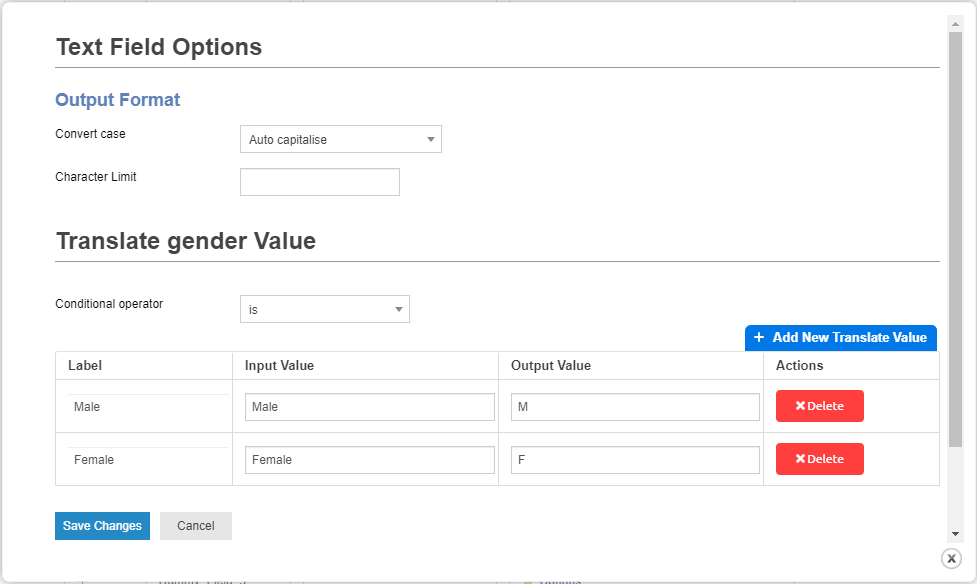 Likewise, if the field you wish to translate is "DOB", you can select a variety of formats to best suit your needs. For example: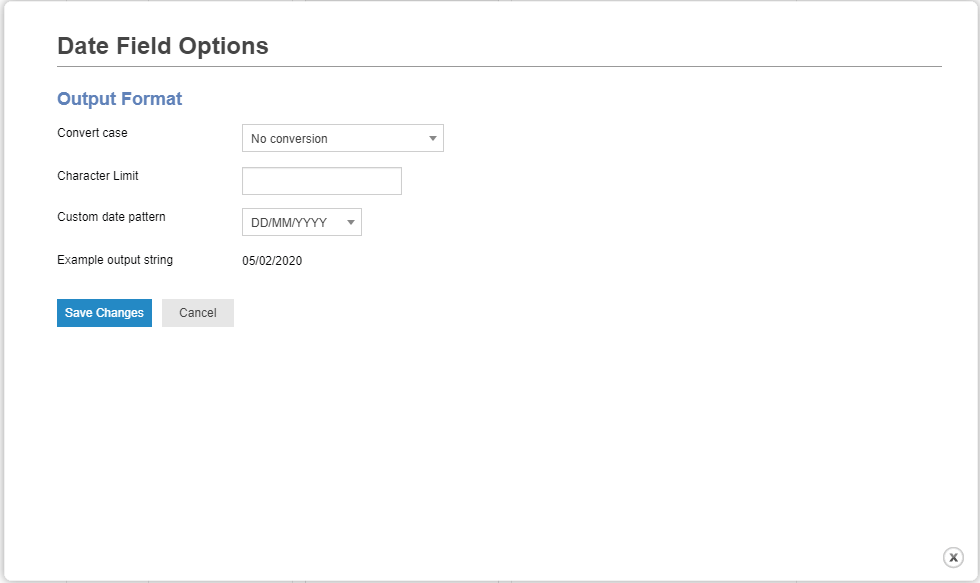 This way you can translate the DOB format to match your records. This also applies to any other values you want to translate.
How to translate values in Delivery
Step 1 - In LeadByte, click on Delivery > Manage Deliveries > Add New Delivery or edit an existing Delivery
Step 2 - Scroll down to Custom Data Mappings, and select options. In case this is a new campaign, select Add New Mapping. For this example we'll use DOB as a value

Step 3 - In the options you can define how you want to export your data format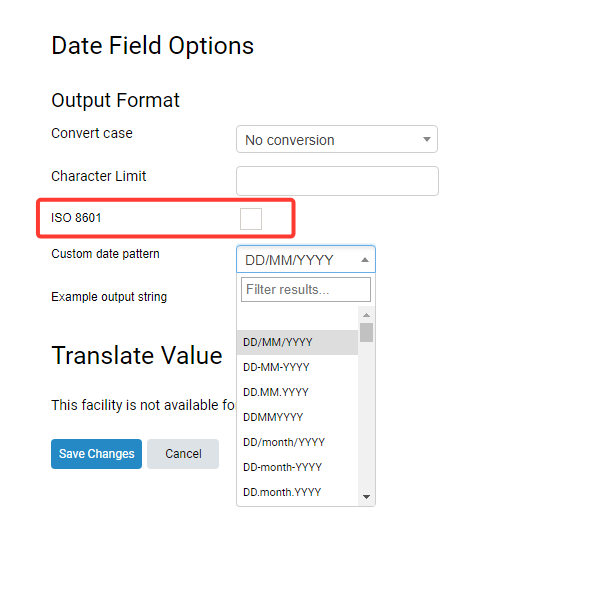 (Optional) If you tick ISO 8601, this will format the date values to the standard format which you can see in the following screenshot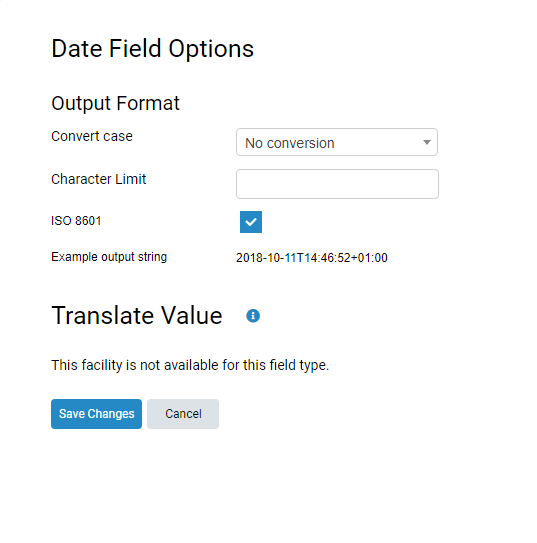 Alternatively, if you set the data type of the field as date/time, you can then leave the custom time pattern as blank to export only a date.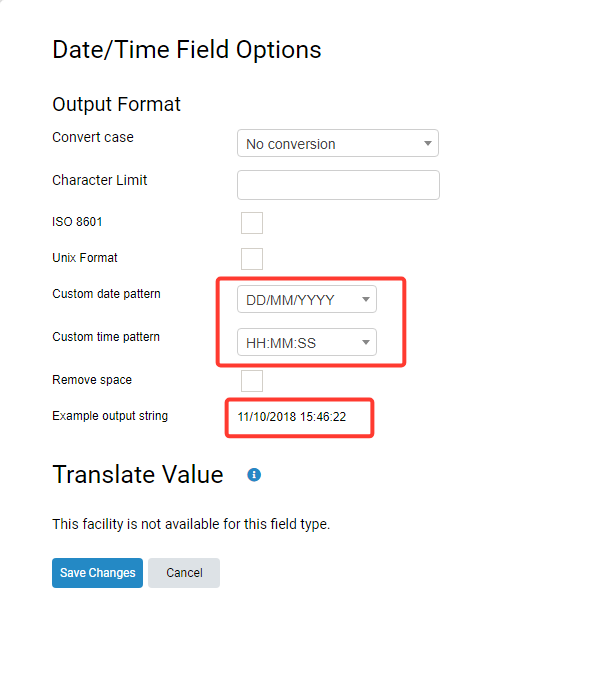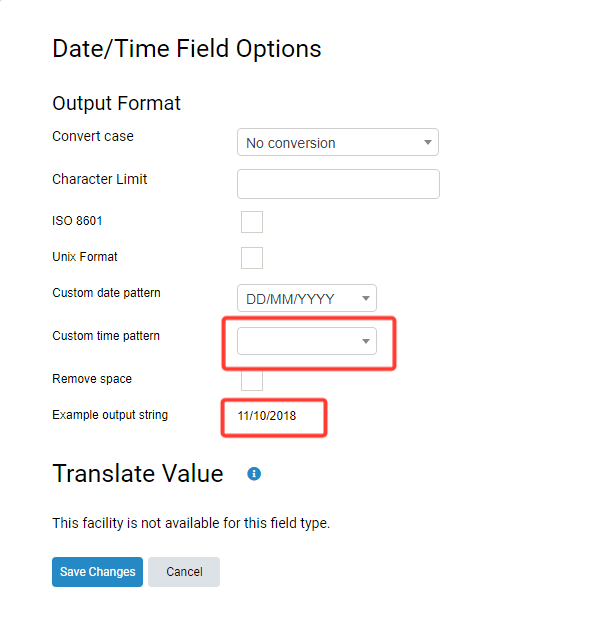 You can also translate information that is inputted by the lead to output in a specific way. For example, if there have been changes made to the remote system to only accept Gender fields as "Male" or "Female", and the lead has inputted "M" or "F" instead, you would simply need to map it out like the below example:
If there are a lot of fields that are needing translating, you can bulk add these to save time by clicking "Bulk Add Translate Values"
And that's it! For any further questions please don't hesitate to raise a support ticket.