Insertion Orders
For those of you that Buy and Sell leads it is common that both parties (lead seller and lead buyer) exchange Insertion Orders (IO's).  In most cases lead sellers will issue an IO to the lead buyer outlining the terms of the deal.
Creating an IO to a Lead Buyer
This can be found under Campaign Settings > Insertion Order(s).  Click Add Insertion Order to start the process. 
Make sure you have the Buyer created in your account under Admin > Buyers.



After selecting "Add Insertion Order" complete the required details within the window, which should be self explanatory.  Once you agree to the terms you have outlined the Buyer will be sent an email notifying them that an IO is ready to be reviewed and signed.


Example Email
Hey David
An insertion order 18-00001 has been created against the campaign UKCR-1. Please login to LeadByte portal to review the terms.
Regards

Buyer Login
When the Buyer logs in they will see a tab called "IO".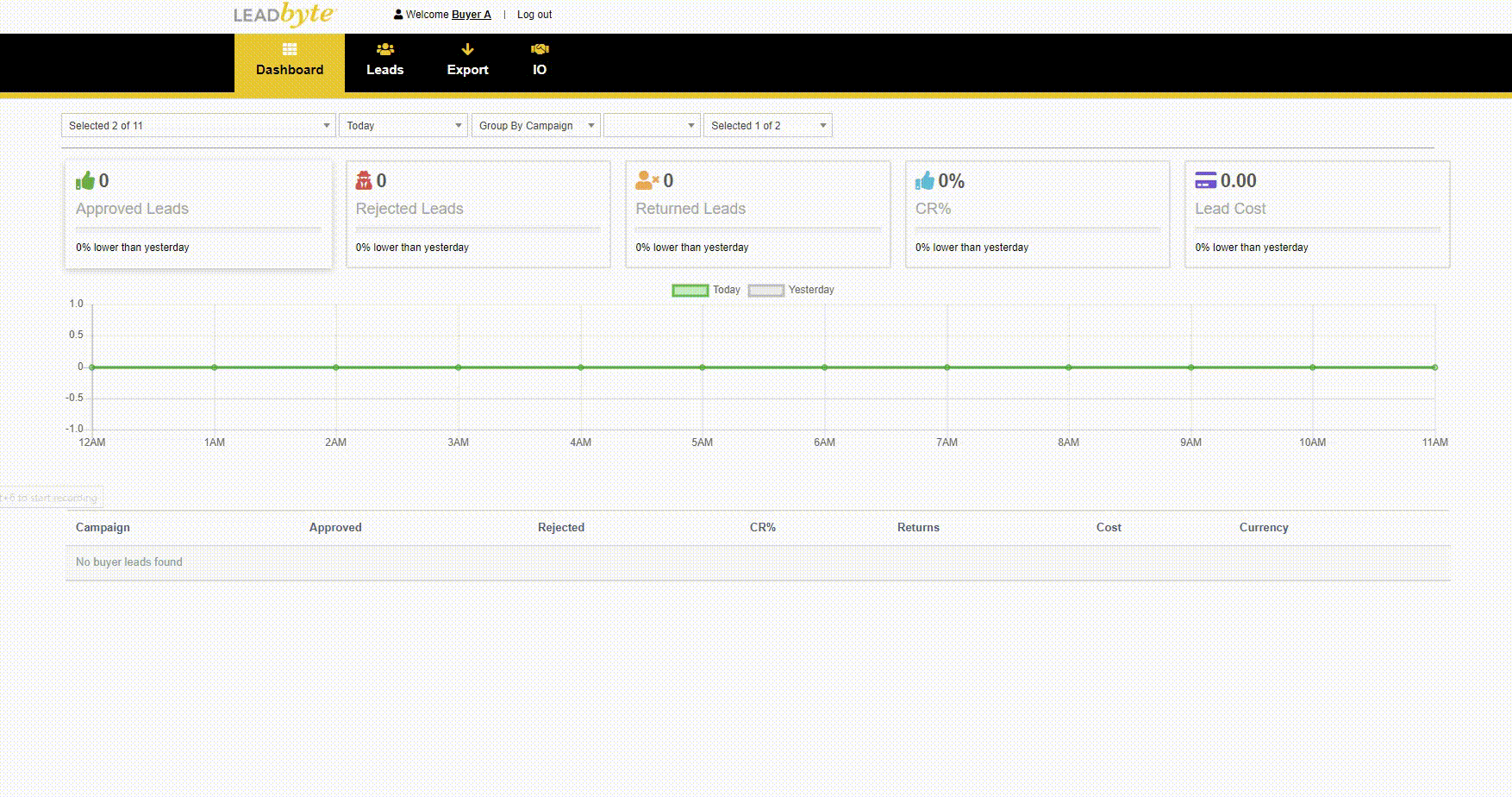 All IO's are listed here where a Buyer can view, sign and download.  When a buyer signs the IO the status of the IO is set to "Both Parties Have Signed" (as above screenshot).

You can create as many IO's as you wish against a campaign.