LeadByte Invoices and Card Payments
This articles explains where your LeadByte invoices can be found and how to add/manage your cards used for processing your monthly payments.

Where can I find my invoices?

All of your LeadByte invoices can be found under Admin > Billing > Invoices as per the image below. This section is only visible for Admin Users (not Standard Users).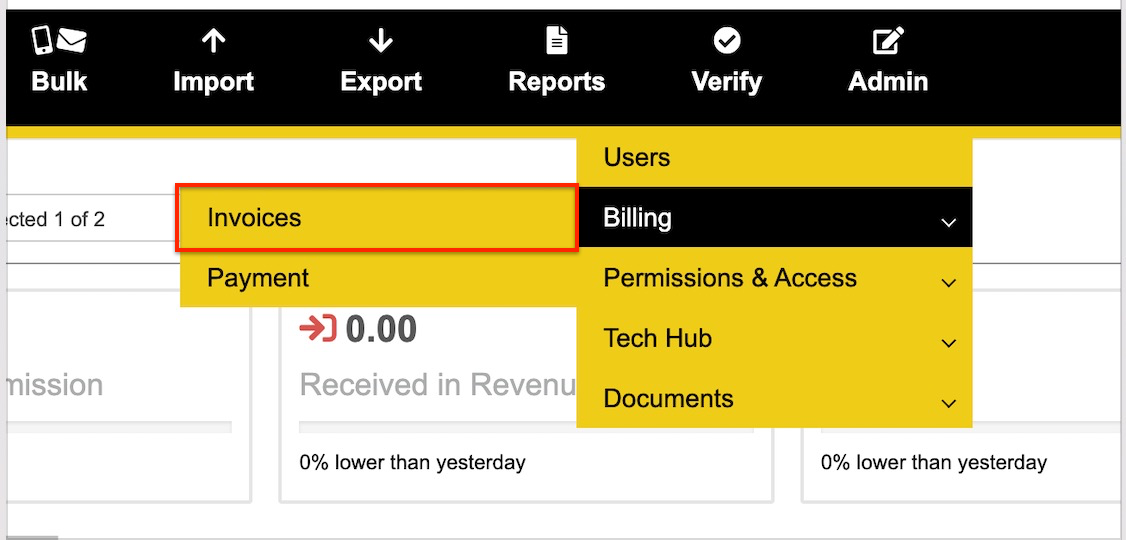 From the main Invoices screen you have the ability to download and pay online (if you have not added a card). Please note that any overdue invoices may result in your account be locked so please be sure to add a card that is not due to expire has funds and has no vendor restrictions.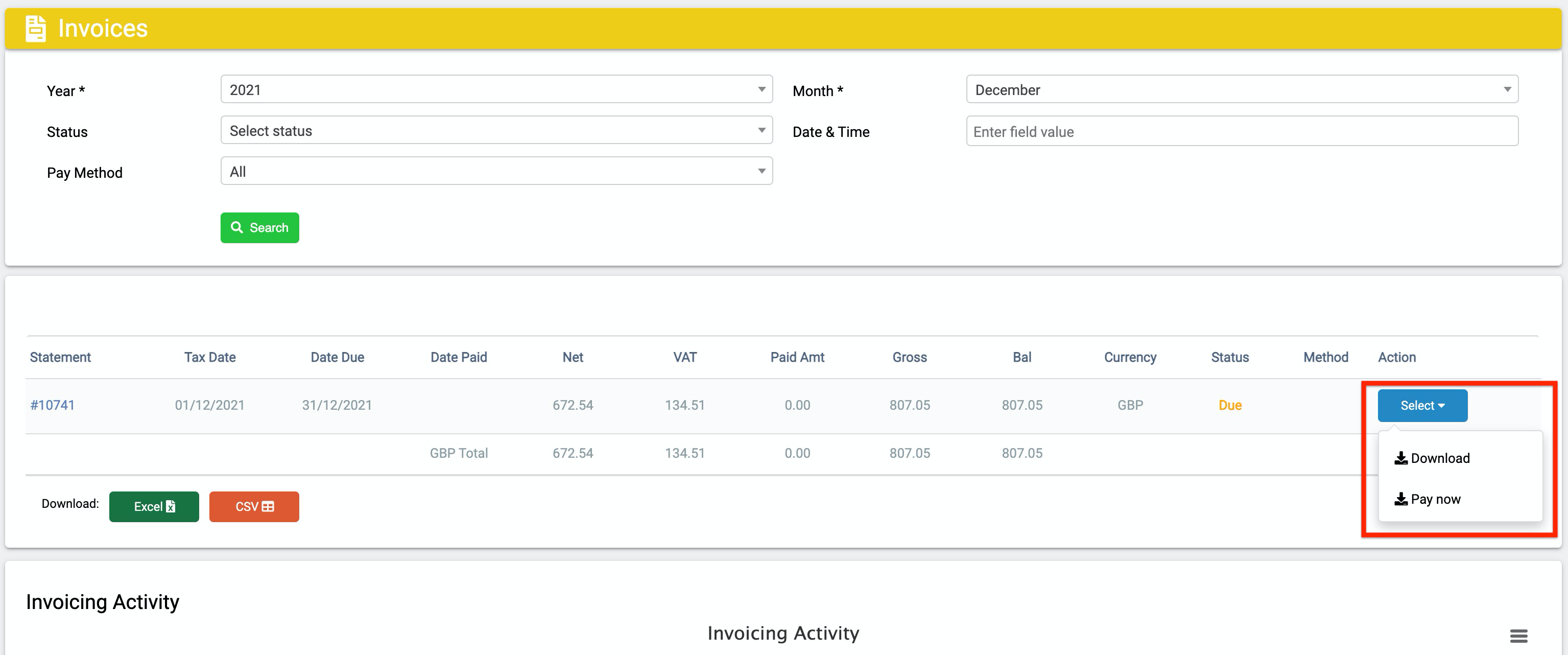 Quick Glossary
The statement is your invoice number.
The Tax Date is the date the invoice was generated.
The Date Due is the date the invoice needs to be settled / payment taken.
The Date Paid is the date the invoice was settled / paid.
Net is the amount pre-VAT.
Vat is the amount charged by LeadByte is VAT is applicable.
Paid Amt is the amount paid (typically the Gross amount).
Gross is the Net + Vat total.
Bal is the amount that has not been paid.
Currency is the what we (LeadByte) charge in (always GBP).
Status will either be Paid, Due or Overdue.
Method is how the payment was collected (bank transfer or card).

When can I add / edit my payment method?

Under Admin > Billing > Payment you can add / manage your cards which are used to process your payments. Your default card is always used to process payment automatically. You can add multiple cards, which we would advise in the event there is a problem with your default card. We use Stripe.com to process all payments securely and compliantly.

What happens if a payment fails?

You will be notified by the system automatically if your card is not successfully processed. If you have a secondary card on file, we shall automatically attempt to process payment against this card.

What happens if an invoice is overdue?

The system will notify you and a human will contact you. However, when an invoice is overdue you have 48 hours to make payment else the account will be suspended. Timely payments are important to us; they help us continue to provide the service we do.